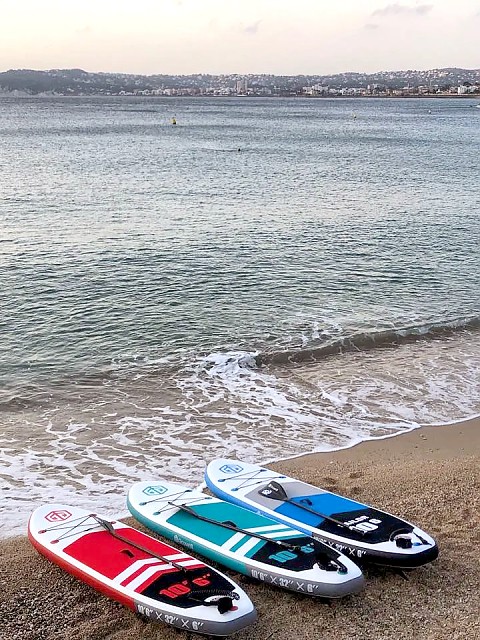 Paddle Surf Sale
Goosehill paddle surf boards arrive at De Cala en Cala, freshly brought from Canada.
If you've ever tried other boards you'll be surprised at the difference. Winners for their stability (with SCE technology) ideal to enjoy exploring every corner inaccessible by land. They have a 3-year guarantee.
RAINBOW paddle surf board
The Rainbow stand up paddle board is ideal if you are looking for challenges like doing yoga, fishing, etc. Since it is a little more stable and strong.
Dimensions: 270 x 81 x 15 cm (3 fins)
Load: Up to 250 kg
Weight : 10.3kg
SALE PRICE
559 €

Free shipping to the peninsula.
INFORMATION AND PURCHASE FORM RAINBOW PADDLE SURF BOARD